<![if !vml]>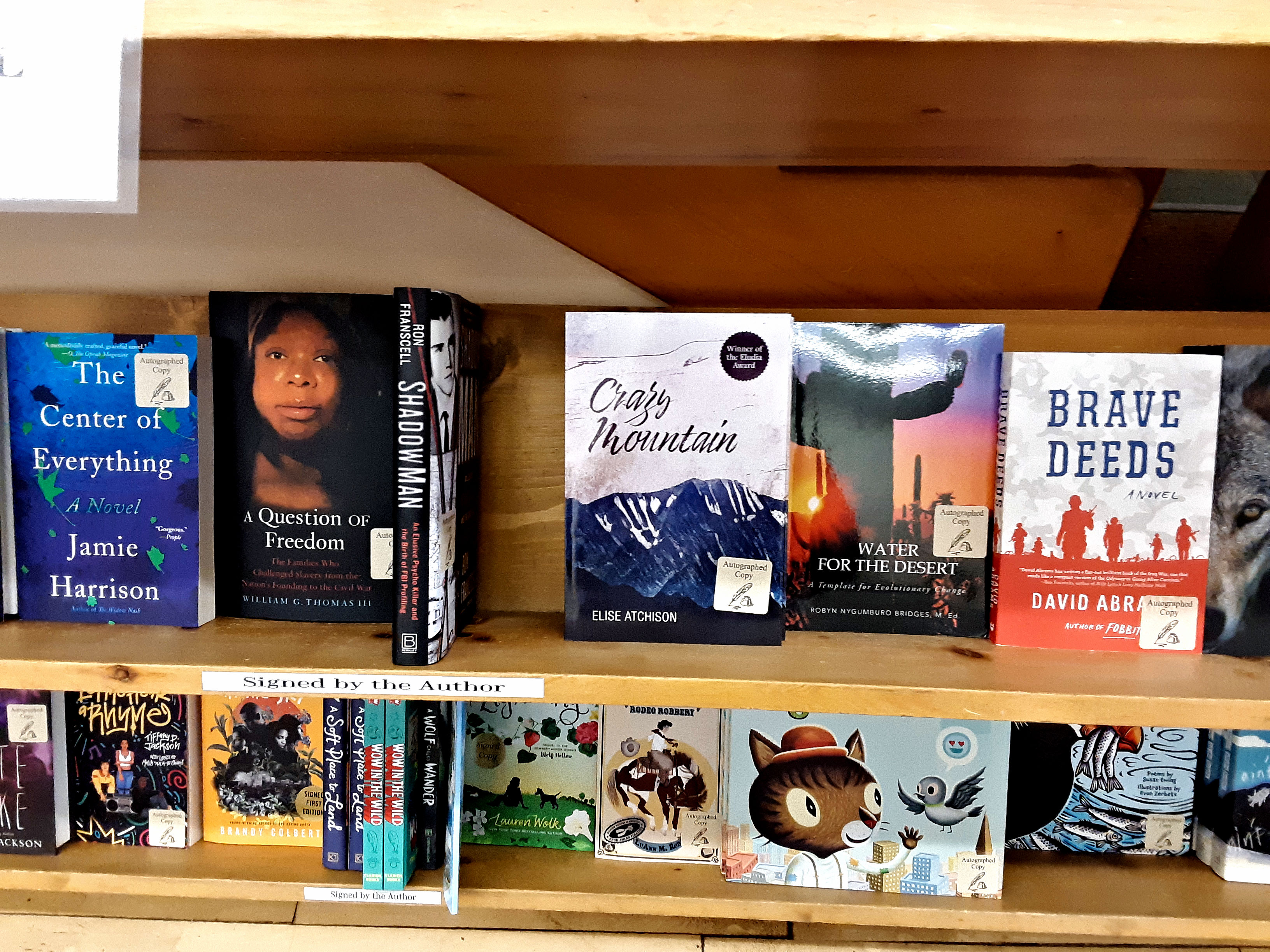 <![endif]>
CRAZY MOUNTAIN
Elise Atchison
Winner of the Eludia Book Award
and the Barbara Deming Award
Sowilo Press, 2022
WATCH Crazy Mountain Book Trailer created by Craig Lancaster.
PRAISE for Crazy Mountain:
"Crazy Mountain is a powerful story about possession and dispossession. Gritty and tough and gut wrenching, Atchison shows us how the West continues to be an explosive and embittered battleground, both sh*t show and love story. Crazy Mountain ignites a firestorm."
– Debra Magpie Earling, author of Perma Red and The Lost Journals of Sacajewea
"Crazy Mountain is a grand tale of the power of wilderness to heal wounds—scars on the land and the troubled humans who live in it . . . This is a crazy and wonderful book."
– Doug Peacock, author of Grizzly Years and Was It Worth It, filmmaker, Disabled Veteran
"I absolutely love this kind of storytelling. Reminiscent of Winesburg, Ohio and Olive Kitteridge, this collection blooms from the diverse points of view held within Crazy Mountain's boundaries. And the stories are the real thing—complex, sophisticated stories of the American West, not the tired mythologies that sadly continue to prevail. From subdivisions to resorts to the homeless, from wilderness to ski slopes to private land, we find an accurate, sensitive, and nuanced view of rural Montana."
– Laura Pritchett, winner of PEN USA and author of The Blue Hour and Stars Go Blue
"In the Mountain West, the landscape is a constant. It's the people who change. Ranchers, realtors, carpenters, painters, archeologists, bad-ass baristas … in this artful, lyrical, deeply moving novel, Elise Atchison follows a piece of landscape through several lifetimes, capturing the dramatic complexity of the disrupted West through a full cast of characters, one lens after another. It's a full time job, trying to make sense of the West these days. I find that this extraordinary book helps make that job a little easier."
– Allen Morris Jones, author of A Bloom of Bones and Sweeney on the Rocks
"In Crazy Mountain the lives of those who people landscapes of beauty and despair are multilayered, evocative, and rich with unforeseen mystery. Elise Atchison's prose is a vessel of precision and depth, unafraid to draw the reader into the more shadowed crucibles of life and help us emerge with light in our hands. In stories that cover nearly five decades in the life of a mountain and its residents, there is the wildness of the human heart shaped by the wildness that surrounds us. May you take this book home, cherish it as I did, and find in it the treasure it gives without measure . . . that of 'the wildland that has been lost, and all that remains.'"
– Shann Ray, author of American Copper and Sweetclover
"With great insight, intelligence, and intimacy, Elise Atchison explores a singular dilemma: How do we live in paradise without destroying the very thing we love? Set in a place changing so rapidly that its inhabitants no longer recognize the landscape, one another, or even themselves, these individual narratives of love and loss, celebration and lament, interweave as the dreams of one generation give way to the disillusionment of the next. A story of human intrusion and intervention, in which moments of brutality give way to gestures of charity, Crazy Mountain serves as a reminder that what we think we own may not be ours after all."
– Kim Barnes, author of In the Kingdom of Men and In the Wilderness
"I am blown away by Crazy Mountain. I knew I would like it, but I didn't know I'd be staying up late because I can't put it down-kind of like it. Bravo!"
– Andrea Peacock, author of Libby, Montana: Asbestos and the Deadly Silence of an American Corporation and owner of Elk River Books
BOOK REVIEWS & INTERVIEWS
From Big Sky Journal book review of Crazy Mountain by Marc Beaudin:
"Who owns the land? ... This question is often debated in the Northern Rockies at bars, cafes, and, most aggressively, on social media sites. It's also the question posed with fervor and precision in Elise Atchison's debut novel Crazy Mountain. Atchison's story delves into a disparate community that sits in the shadow of Crazy Mountain, a jagged, snow-covered peak in Montana that, throughout the book, is increasingly filled in with development — from a trailer park to tract houses to "McMansions" to a sprawling all-inclusive resort. The result is viewed as either progress or desecration, depending on who's telling the story. And, who's telling the story is one of the most compelling aspects of this novel. With each chapter, the point of view shifts to another character, and the reader sees Crazy Mountain — and all that befalls it — from their eyes. ... Each of them speaks their truth, often at odds with another's, in a swirl of voices that builds to a symphony of soul-stirring humanity."
More book reviews & interviews forthcoming.
<![if !vml]> <![endif]>
PURCHASE Crazy Mountain:
Elk River Books, Livingston
Fact and Fiction, Missoula
Country Bookshelf, Bozeman
This House of Books, Billings
Wheatgrass, Livingston
or order from your favorite bookstore.
NEWS:
June, 2022: Elise Atchison received a Montana Arts Council Artist Grant for the completion of her second novel.
EVENTS:
Friday, Sept. 2, 2022: Crazy Mountain Reading and Signing at Fact and Fiction, 220 N. Higgins Ave., Missoula, Montana, 7:00 p.m.
Monday, August 8, 2022: Reading with Laura Pritchett, Camille Dungy, and Elise Atchison at Elk River Writers Workshop, Chico Hot Springs, Montana, 7:00 p.m.
Thursday, June 23, 2022: Book Release Party for Crazy Mountain at Elk River Books, 122 S. 2nd St., Livingston, Montana, 7:00 p.m.
Wednesday, April 27, 2022:  Yellowstone Perspectives Online Event: Artists Field Guide to Yellowstone: A Natural History by Greater Yellowstone's Artists and Writers, a discussion with Katie Christiansen, Karen Reinhart, Elise Atchison, Todd Burritt, Jenni Lowe-Anker, DG House, and Diane Chalfant.